If you're a homeowner who cares about the health and overall appearance of your yard, tree trimming is an important part of your landscaping and yard care routine.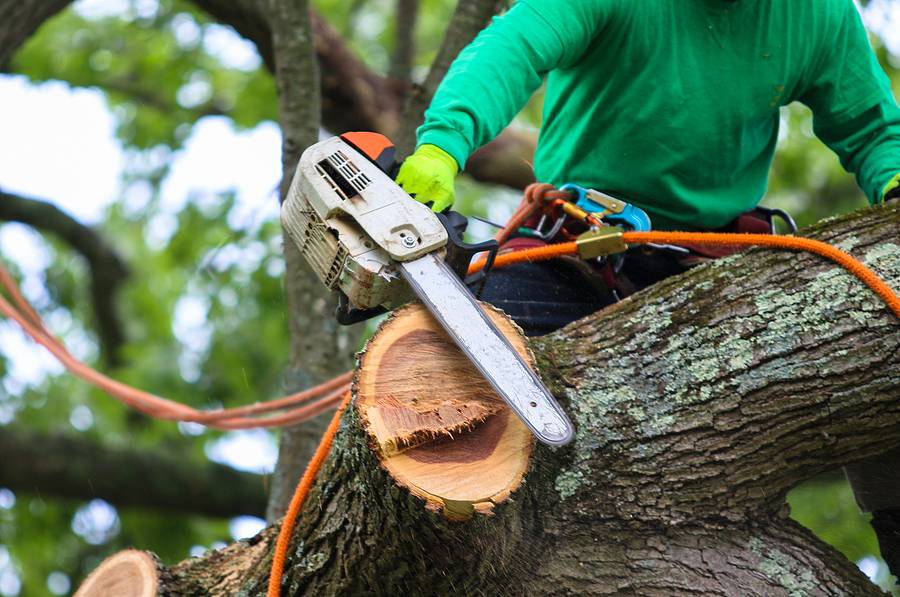 For healthy trees, trimming involves removing and cutting excess branches to shape the tree to a pleasing look that complements your yard. If your tree isn't in full health, it may require some pruning to get rid of the disease and restore it to health. Then routine upkeep is done to maintain the appearance the tree's shape and its health.
When trees are trimmed properly, by certified professionals, it can result in significant benefits for the homeowner.
What is Tree Trimming?
Tree trimming generally involves cutting unnecessary branches and shaping a tree, shrub, or bush so it has an appealing look and maintains the desired size and shape.
Trimming is often confused with pruning but there is an important difference. While trimming is primarily focused on the aesthetics of the tree, pruning is focused on the health and growth structure of the tree. That being said, regular tree trimming can also help with the health of the tree.
It is important to schedule tree trimming with professional tree service for the health of your trees. If you remove more than 20% of the tree's foliage in one trimming, you could damage or even kill the tree.
There are several pieces of equipment that are used to trim a tree, depending on the size of the tree or shrub being cut. Usually, a professional tree service will use a combination of hand tools and power tools including branch shears, pole pruners, chainsaws, and the necessary safety equipment.
Benefits of Trimming Your Trees
In addition to aesthetics, shaping trees and shrubs to make them look neat or match the shape of nearby trees, trimming trees can have other significant benefits.
● Safety: Trimming trees removes dead or broken limbs that are potentially dangerous and may fall on people or your home. It can also prevent trees from growing toward power lines.
● Tree health: Tree trimming encourages new growth and removes weak, damaged, or dead branches to maintain a healthy tree. Trimming can also help the tree to get better exposure to sunlight.
● Home value: Untrimmed trees make your yard look unkempt and overgrown if trees are neglected. Healthy, well-trimmed trees add beauty, curb appeal, and value to your home.
When to Trim
Young trees should be trimmed every 2-3 years, while mature trees can be trimmed every 3-5 years. Yearly trimming for bushes and shrubs is encouraged to help them maintain the ideal size and shape.
Most trees can be trimmed any time of year, but there are some trees that benefit from trimmings during certain seasons to prevent stress and damage to the tree. It's best to consult an expert to determine the best trimming schedule for your trees.
Premium Tree Service is a family-owned and operated Tree Service Contractor serving Des Moines, Iowa, and the surrounding area. We are a certified, licensed, and insured company specializing in tree trimming, tree removal, stump grinding, and emergency services. Our team provides quality residential and commercial tree services at affordable prices.
To schedule tree services or request a quote, call Premium Tree Service at (515) 480-1984.