Searching online for "tree service company" is going to generate a lot of results, but you can't just choose the first company on the list and trust that they can do the job. It is worth it to do the research and ensure you are getting the best service at the best price. But how do you know what to look for? Here are 5 things to look for in a quality tree service company.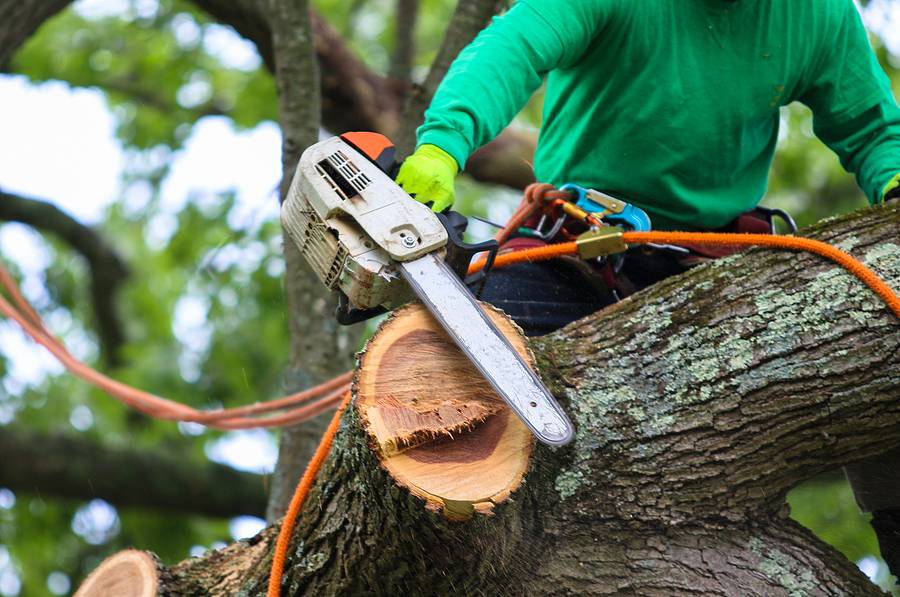 5 Signs of a Quality Tree Service Company
It is important to know what to look for in a tree service company to avoid overpaying for inferior service and to ensure the safety of your property and the health of your trees. When researching look for these 5 signs.
Licensing and Certifications: Check that the company's license is up to date and they are certified by industry organizations like the International Society of Arboriculture (ISA). This ensures that the company has the knowledge and expertise necessary to perform the job.
Service Options: Look for a company that offers a variety of tree services such as tree trimming, tree removal, stump grinding, and other necessary services. A full-service company is often more convenient and cost-efficient.
Insured: Ask for proof of liability and worker's compensation insurance. Insurance verification is a sign of professionalism and reliability. Insurance is necessary to protect you in case of any damage to your property or injuries to workers during the project.
Quotes Provided: A company that provides quotes before service demonstrates good communication and transparent pricing. A detailed quote lays out precisely what work will be done at what cost and prevents you from being overcharged or facing surprise added fees when the job is done.
Reviews: Research the company's reputation by checking its reviews and ratings online. You can also ask for references from past clients and if they have examples of previous jobs completed.
In addition to these 5 signs of a good tree service, be on the lookout for these two red flags that are signs of inferior service:
Prices that are too low: A price that seems too good to be true may indicate that the contractor is inexperienced, unlicensed, or underqualified.
The all-purpose handyman: Trimming and removing trees as well as other tree services can be dangerous work that requires expert knowledge and experience. Your neighborhood handyman may have a chainsaw, but that doesn't mean he can do the job properly.
Premium Tree Service in Des Moines, Iowa
Premium Tree Service is a family-owned and operated company that provides residential and commercial tree services in Des Moines and the surrounding area. We are highly rated and a certified, licensed, and insured company committed to the health and safety of trees. Our highly experienced crews specialize in tree trimming, tree removal, stump grinding, emergency services, and more.
Our professional and efficient staff is available 24/7 to provide high-quality, hassle-free services and genuine tree care at affordable prices. View our gallery of previous work, read customer testimonials, and check out our 200+ 5-star reviews.
Contact Premium Tree Service online or call us at (515) 480-1984 to request a quote or schedule services.